More Juice
At breakfast, use a coffee paper cup instead of the tiny cups they give you for juice. That way you won't have to stand up a million times to refill.
Hotel-Made Humidifier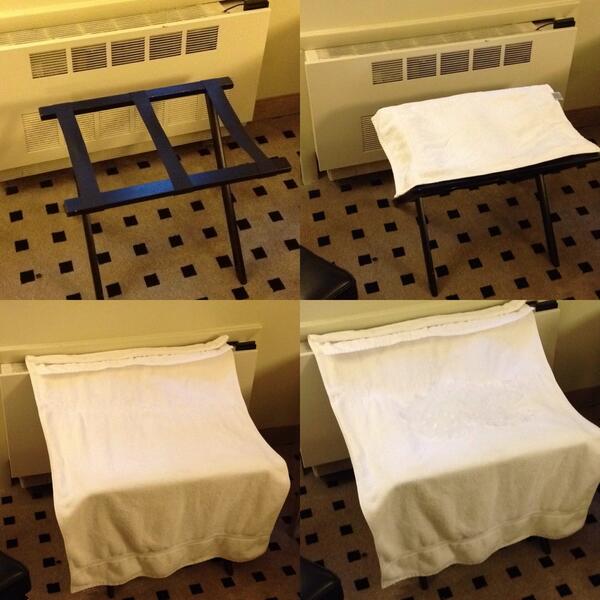 You can make your own humidifier by running a towel under hot water and then putting it close to the fan, over the luggage holder. You can also add ice.