Pizza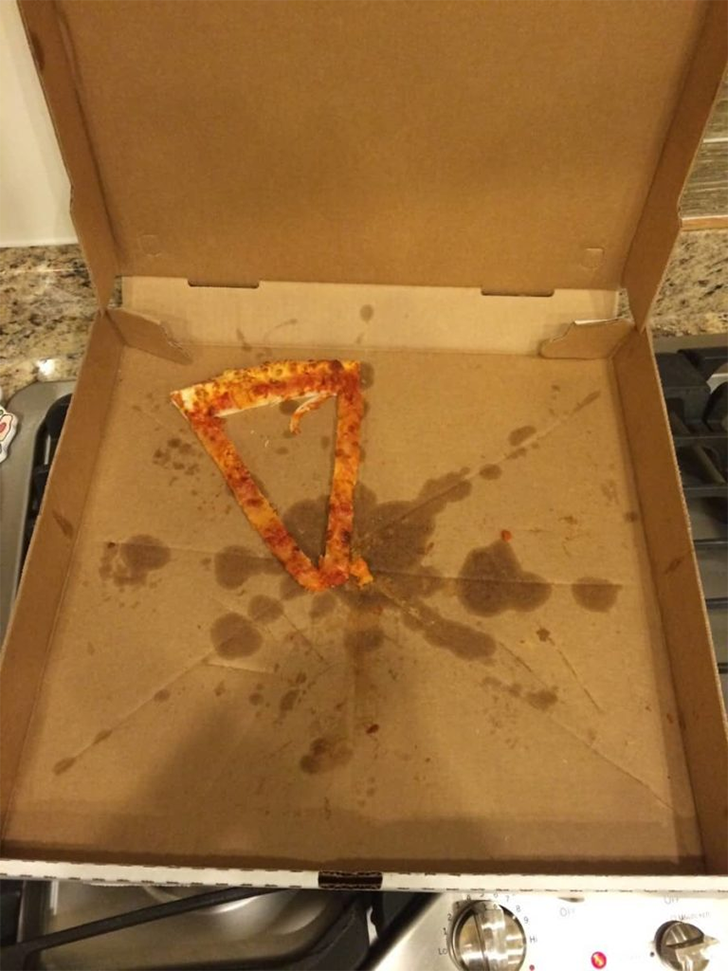 That was really mean! The poor roommate never got to eat the pizza, or at least a whole slice. We wonder why they decided it to leave this pizza message?

Dryer's Filter And Clint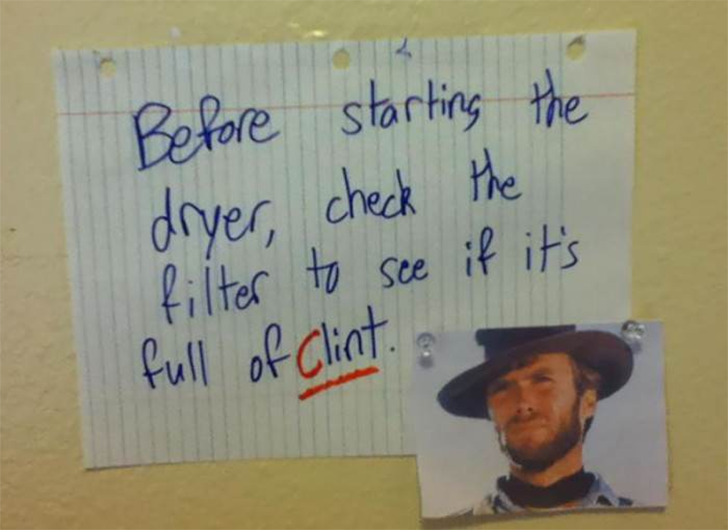 No one can argue this is a clever way to respond an order, and also is a good opportunity to see a good joke and a good photo of Clint Eastwood.