Romantic Situation

How to tell the difficult things to people being nice? How about in a sweet and elaborate way? Well, this roommate recreates a whole romantic scene to ask for the rent. Who says romance is over?

Better Knock The Door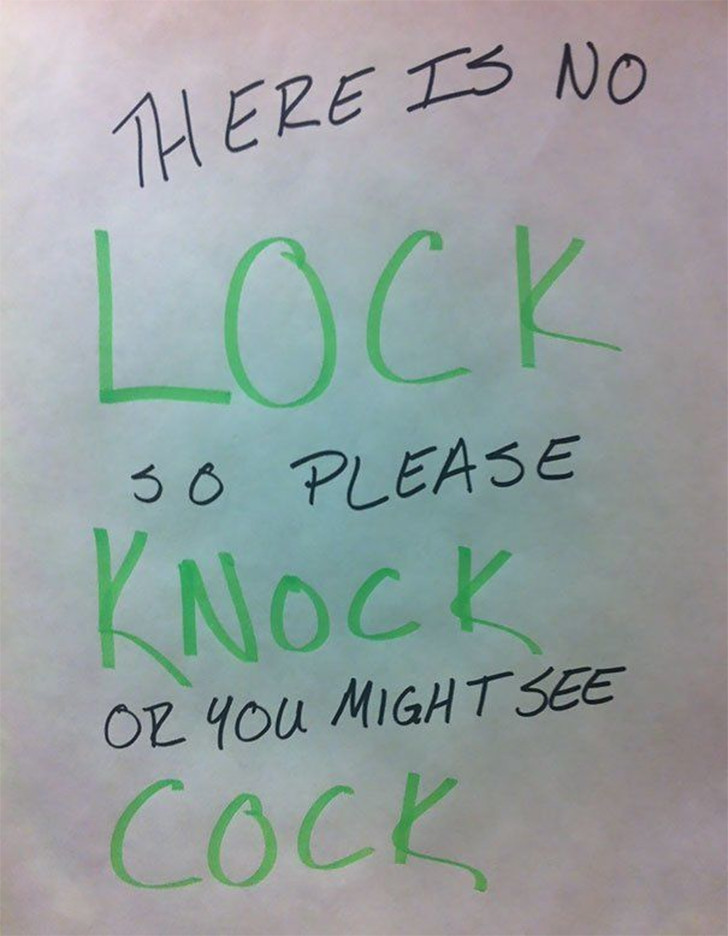 Well, the art for this sign is not particularly great, but the poetry has something definitely. We can't argue he must be upset and tired and he found this clear solution to warn the roommate.