People Having The Worst Days Ever
Everyone has a bad day from time to time. But did you ever wonder how many bad days you get together in a year? A recent poll found that there are an average of 60 bad days a year, with real mishaps and other nightmares waiting for you. This can be anything from broken dishes to upcoming class work to a burning car. But is it really worth it to spoil your mood? We say no! The art is seeing the fun in the events, so you can get through the day in a better way. Because you know what they say... laughter is healthy!
Spaghetti Fashion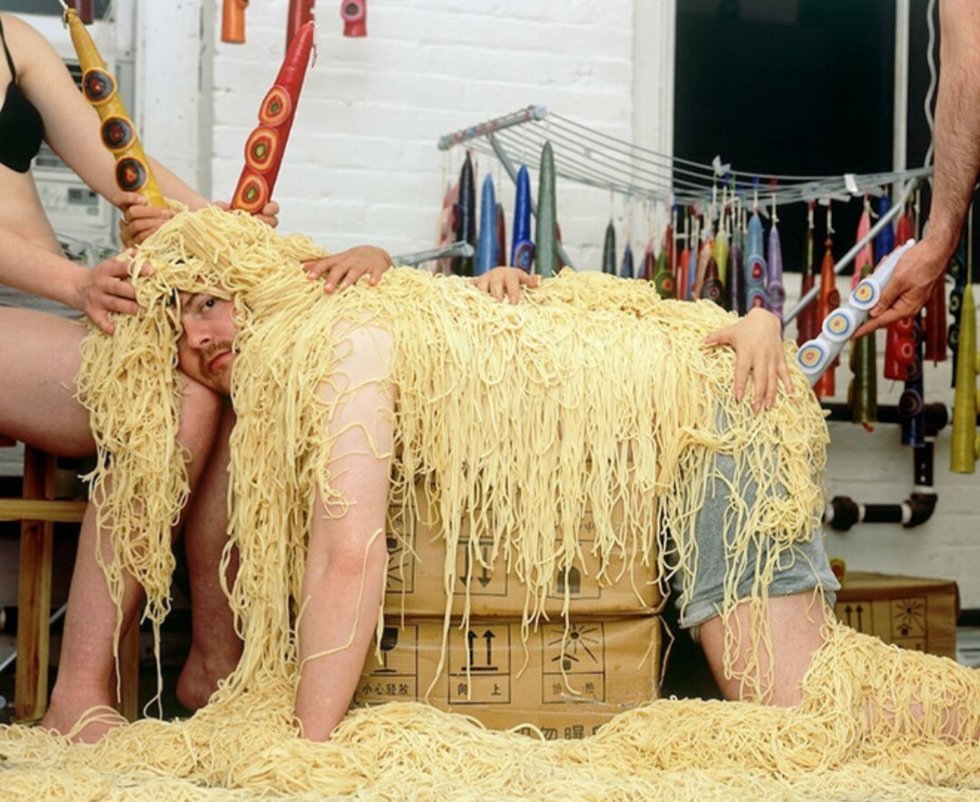 What happened to him? It could be a bet or he slipped and his friends did not miss the opportunity for a funny photo. In any case, he proves a certain talent for modeling.
Shoe Fill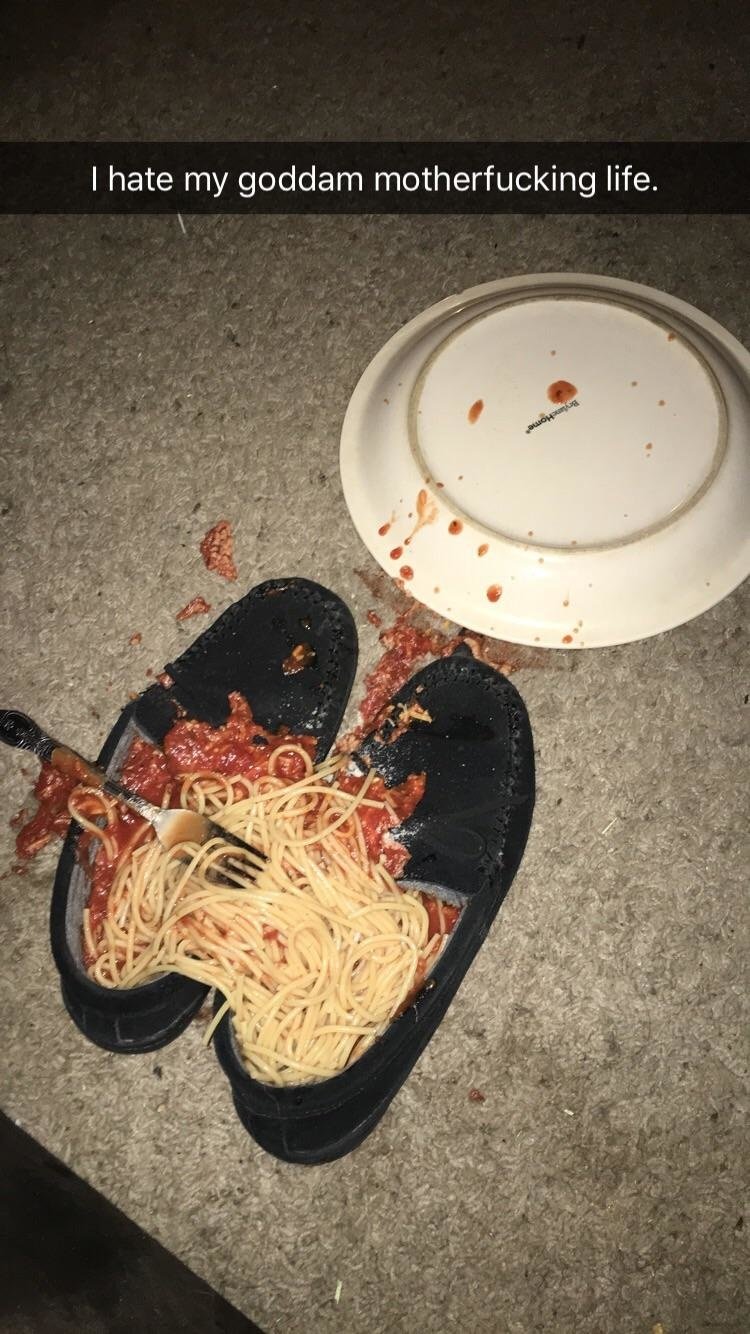 We all experienced something like this. The delicious food is just finished, but on the way to the dining room we stumble and... complete mess. In this picture, though, this person decided to eat the spaghetti directly from the shoe. Well then, good appetite!