Amazing Finds on Google Earth
You probably already know about Google Earth: a geo browser that accesses satellite and aerial imagery, ocean bathymetry, and other geographic data over the internet to represent the Earth as a 3D globe. What you may not be familiar with is some of the amazing discoveries that can be found and seen on these type of earth browsers: such as shapes, colorful patterns created by nature and even some enigmatic things that neither google nor us can explain.
Look at these 50 discoveries from Google Earth and these witty quotes that will make you see the planet like never before. Ready to take a look at the amazing planet we are living in?
Airplane Boneyard 32 08'59.96″ N, 110 50'09.03″W Tucson, Arizona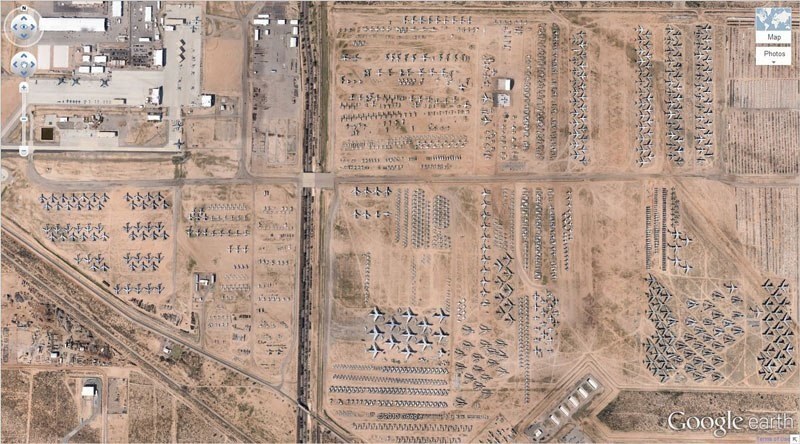 "The important thing is not to stop questioning. Curiosity has its own reason for existence. One cannot help but be in awe when he contemplates the mysteries of eternity, of life, of the marvelous structure of reality." - Einstein
Mysterious Desert Pattern 27°22'50.10″N, 33°37'54.62″E Red Sea Governorate, Egypt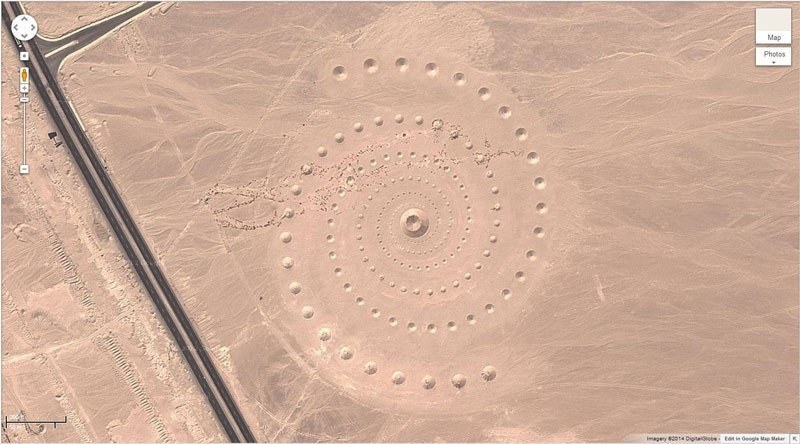 This quote sums up how we feel about this picture: "The possession of knowledge does not kill the sense of wonder and mystery. There is always more mystery." ― Anaïs Nin