Christmas Designs Fails
Christmas time is all about joy, happiness and sharing good times and celebrations with you loved ones. And of course, buying a lot of stuff to decorate your home in the Holiday season that seem unnecessary and impractical for the rest of the year. Still, there are some nice thing available for sale to give your home the Holiday spirit it deserves.
But some designs may fail and here are some hilarious examples of how a little mistake can add up to a huge disaster that may not give you a joyful spirit but can get us all to laugh out loud. The most wonderful time of the year is here and it has some funny fails.
Wait…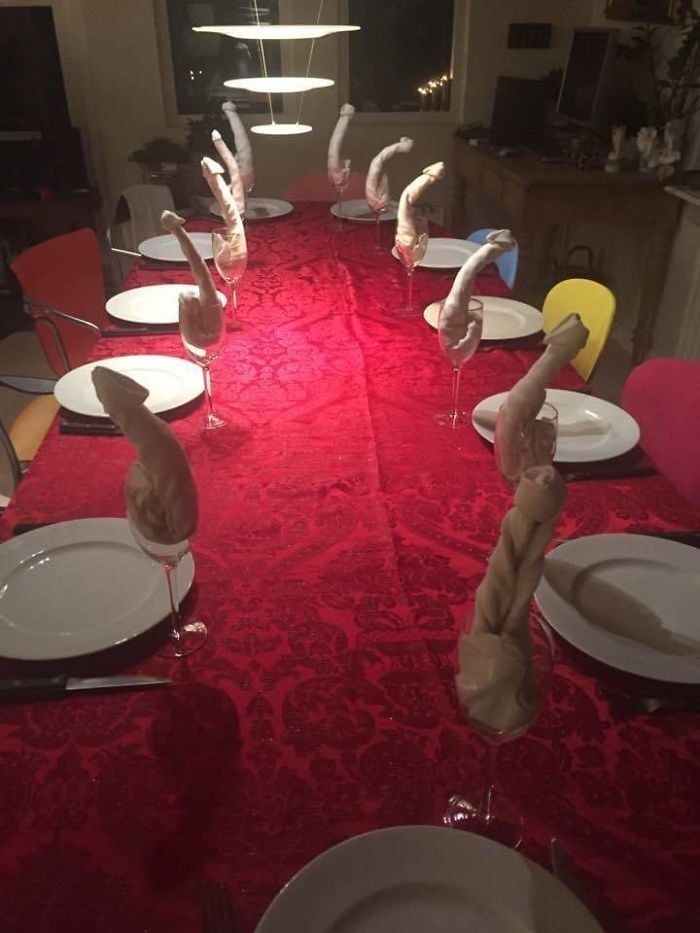 There is nothing as fancy as setting your table specially for a Holiday but what is with this peculiar shape? Dr. Freud would be glad to be invited to this dinner.
Wrapping paper gone bad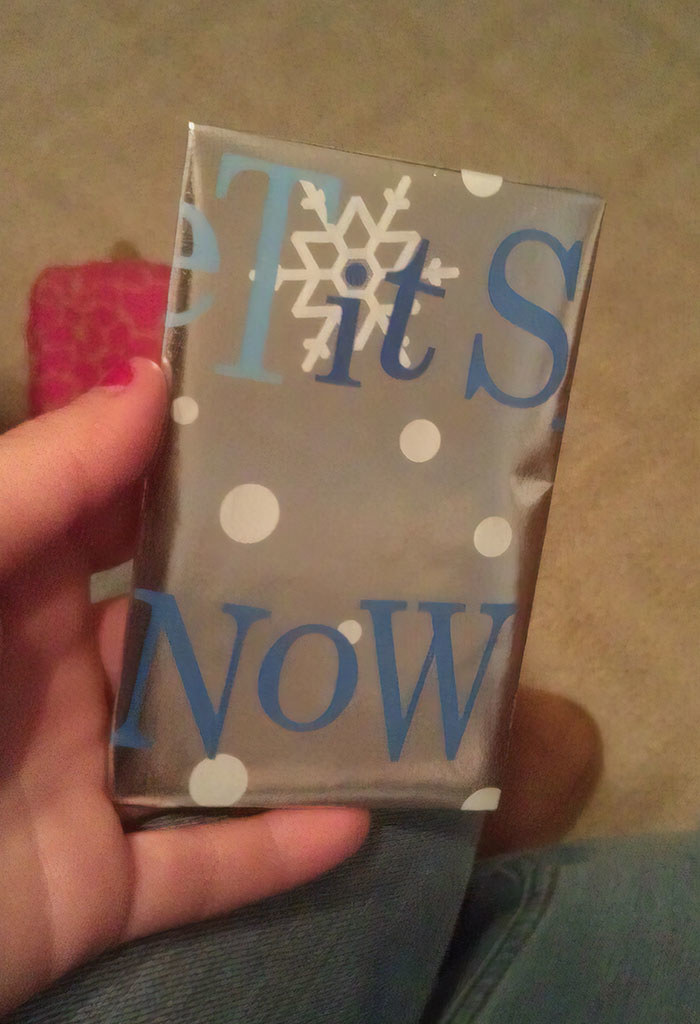 Yes, you thought right: the real message for this wrapping paper was a very Christmas feeling quote "Let it snow". Sorry, not quite right. Unfortunately a little smaller present can give this message.