SELFIES WITH A TIGER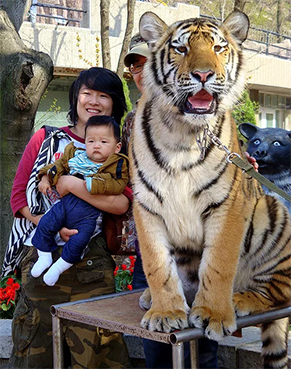 Considering that the chinese tiger can eat more than 40 kilograms of meat in a single seat, I don't think why would I want to be so close to one and even take a picture with my baby.
CROCODILES FOR SALE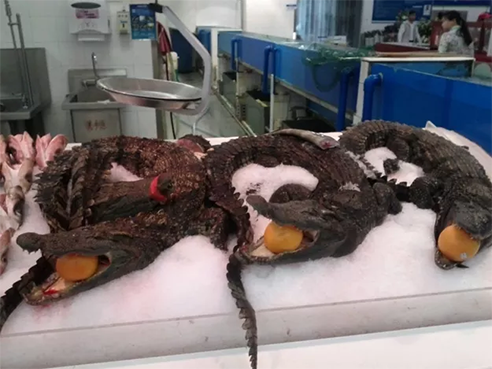 Crocodile meat is used for medical purposes in China since the sixteenth century at least. They say it taste like chicken and they usually include it in soups. And it is sold in the market.