YETI CRABS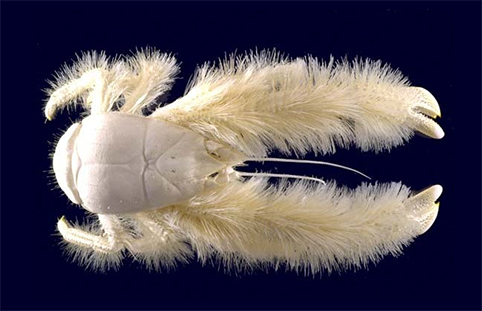 The yeti crab (Kiwa Hirsuta) is an unusual, hairy crab with no eyes. It was discovered in 2005 on a hydrothermal vent near Easter Island. It is notable for the quantity of silky blond "fur" covering its legs.

INDIAN FLAP SHELL TURTLE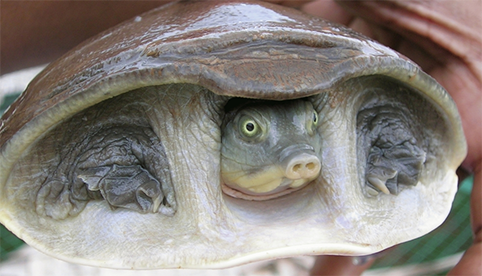 The Indian flap shell turtle (Lissemys Punctata) is a freshwater species of turtle found in South Asia. The "Flap-shelled" name stems from flaps of skin that cover the limbs when they retract into the shell.